Lori Holt's Farm Girl Vintage 2
How Many Quilt Block Designs and Sizes Can You Get Into a Single Quilt Book?
Let's talk about Lori Holt and her Farm Girl Vintage 2 book.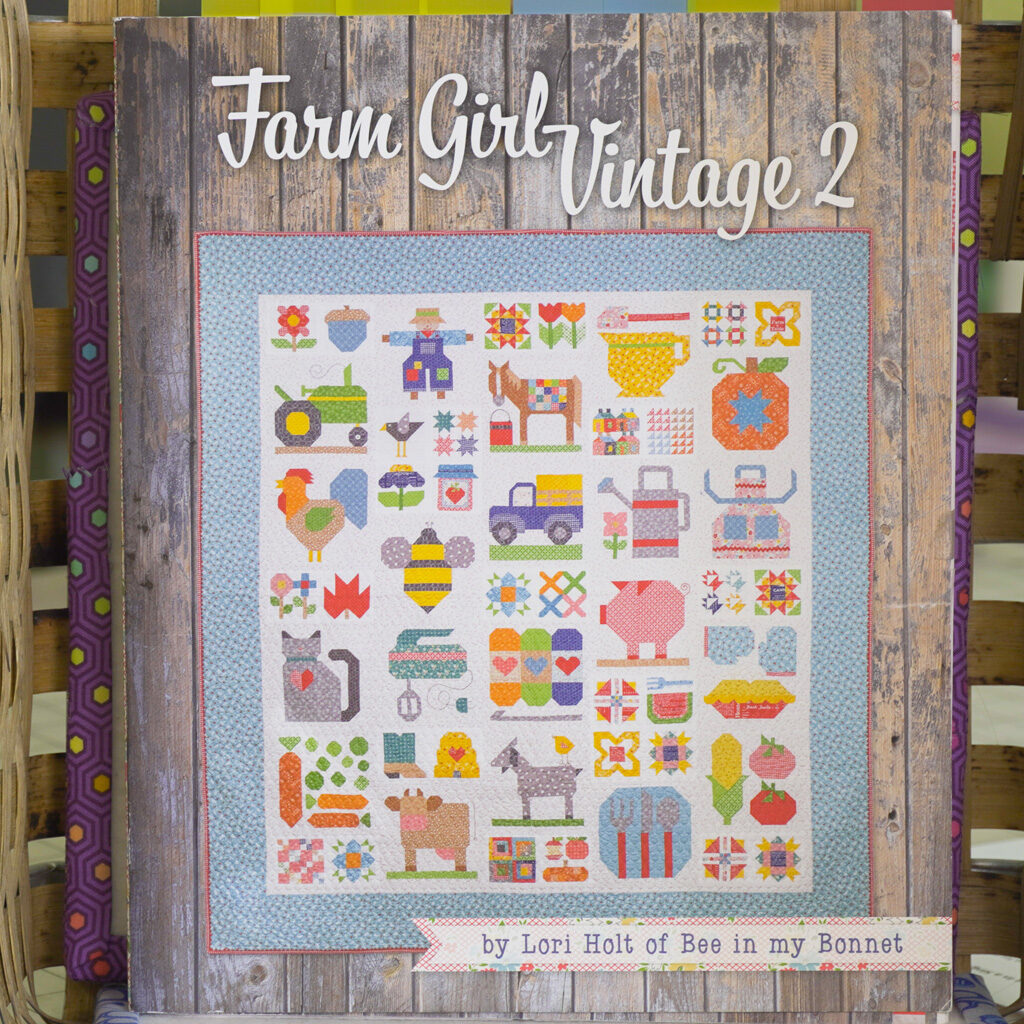 I don't often buy quilt books, but when I do, I want to know that I'm getting value for my money.
Lori Holt's Farm Girl Vintage 2 book is overflowing with quilt block patterns, and almost all of the quilt block patterns include multiple sized blocks that are interchangeable in the projects outlined in the book.
I will include several tips that I use when piecing quilt blocks. These tips were incredibly helpful throughout my completion of many of this book's projects.
The Lori Holt Book in Review
The book begins with a short introduction from Lori Holt and a page showing her fabric line and her recommendations for notions.
All of the notions and fabrics are designed by Lori and available for purchase.
Design Boards
Check out my YouTube video below showing you how to make her design boards.
Design boards helped keep the many pieces of each block together while moving from the cutting table to the sewing machine and then to the ironing board.
I bought my fabric and the book from Fat Quarter Shop; my favorite online quilt shopping source.
I'm not affiliated with Lori Holt or Fat Quarter Shop, so my comments are based on my experience using the book.
There are tons of beautiful pictures of the quilts and projects to moon over throughout the book.
Farm Girl Vintage 2
The cover photo is a sampler quilt that includes 20 twelve-inch blocks and 30 six-inch blocks.
You may mix and match the block patterns as you prefer.
Five of the blocks are repeated in the overall quilt, but you can use different colors in the repeated blocks.
You also have the option to eliminate any blocks that are not to your liking.
I chose to make my favorite blocks in the 12-inch size.
I omitted a few blocks and repeated others using different fabrics to make each block unique.
The instructions include measurements for adding a border to each block in the finishing instructions.
THE FIRST TIP
Cut the borders slightly larger than the pattern instructions outline so that you can trim the final block to the precise size required when completing the final construction of the quilt.
The next 125 pages are devoted to cutting and illustrated piecing instructions for 45 very unique quilt blocks.
The blocks are reminiscent of farming, including blocks that look like vegetables, flowers, animals, and equipment found on a farm.
I'm always impressed that cut pieces of fabric can be pieced together to make realistic pictures.
The techniques are straight forward, but there are many pieces to each block.
THE SECOND TIP
Cut the pieces precisely and use a consistent quarter inch seam allowance. Precise cutting will ensure excellent results.
THE THIRD TIP
Starching and ironing the fabric before you begin cutting will help ensure precise cutting and piecing as you make the many blocks provided in this book.
I use Staflow liquid starch to saturate the fabric and allow the fabric to dry before ironing each piece.
My thanks to Kimberly Jolley of Fat Quarter Shop for sharing her starching techniques.
Kimberly's techniques include saturating fabrics with spray starch, but I found that holding the sprayer button on the cans for the time it took to starch all of the fabric I used in these projects made for sore hands.
Liquid starch eliminates this issue for me.
Some of the blocks require small amounts of hand embroidery.
I enjoyed the simple embroidery techniques included in some of the blocks.
Busy Bee Flower Girl quilt
This quilt includes a 33-inch by 60-inch block of a farm girl sitting in a truck.
The remaining blocks include 13 twelve-inch blocks and 15 six-inch blocks pulled from the original 45 blocks in the book's front portion.
The blocks used here are variations of flowers.
Mix and Match Quilts
Lori includes cutting and piecing instructions for three additional blocks in two sizes.
There are three new quilt settings partnered with blocks from the original 45 blocks.
We have now covered 49 blocks in two interchangeable sizes included in five quilt settings if you are counting.
Mix and Match Pillow Shams
The original 45 blocks in the twelve-inch size are made with added borders and trims to make 20-inch by 26-inch pillow shams.
These shams will fit a standard sized pillow, so no need to buy expensive pillow forms here.
The instructions include making a pocket style pillow backing.
THE FOURTH TIP
This is an opportunity to try different styles of pillow backs such as zipper and button closures. Subscribe to my YouTube channel, Pink Heart Quilting & Embroidery, for an upcoming tutorial related to pillow back style options.
Farm Girl Gingham Quilts
This section includes one of my favorite patterns.
I love the nostalgia of the gingham check pattern from my youth.
Lori offers ten quilt sizes using three prints in light, medium, and dark matching colors to make the gingham motif.
The size of the block squares is scaled to align with the size of each quilt.
The book includes a table with the ten quilt sizes and cutting instructions for the blocks, binding, and backing in this section.
Barn Star Quilts
The four barn star designs included in this section in two sizes remind me of images of wooden barn quilts that often hang on large barns in the mid-west.
Call me crazy, but I plan to make a "barn quilt" to hang on my small house in the suburbs of central Florida in the future.
Small Doll Quilts
Lori has designed four quilt settings in three sizes here.
The way the quilts are displayed and photographed on vintage doll beds is beautiful.
I don't want to forget to mention that she includes small doll-sized pillows for each quilt.
THE FIFTH TIP
To assure that the quilts drape on the small doll beds, she uses flannel instead of batting in these quilts.
Sewing Projects
The final section includes several quilt projects again using the blocks outlined in the book's first half.
The book contains instructions to make pin pillows with pockets to store notions and framed blocks in three sizes.
This pattern includes instructions to complete the square frames used to display the quilt blocks leaned back on pedestals.
At this point, I have lost count of the number of blocks, multiple block sizes, and quilt settings offered in Farm Girl Vintage II by Lori Holt.
I will make many more projects from this book before I use up the Lori Holt Farm Girl Vintage fabric I bought for this project.
Other Books
Lori has published at least six additional books to date.
I also purchased her book Spelling Bee to use in pieced backings in future projects.
Spelling Bee includes quilt blocks for the full alphabet in upper and lower cases, number zero through nine, and several punctuation symbols.
The options are endless with these blocks.
You can see that I found Farm Girl Vintage 2 to be an excellent value for the money.
I love so many of the book's projects that I'm sure I will make many more of the projects in this book.
I am working on two versions of the sampler quilt on the cover, but I have already been shopping for the fabrics to make several gingham quilts.
The doll quilts will also be great gifts for the small children in my life that love to play with dolls.
Please continue to visit my blog as I will be posting articles about quilt techniques and reviews of the quilting related purchases I make.
I enjoy being part of the quilting community, and I have a grand plan to do my small part to bring the art of quilting to people of all ages.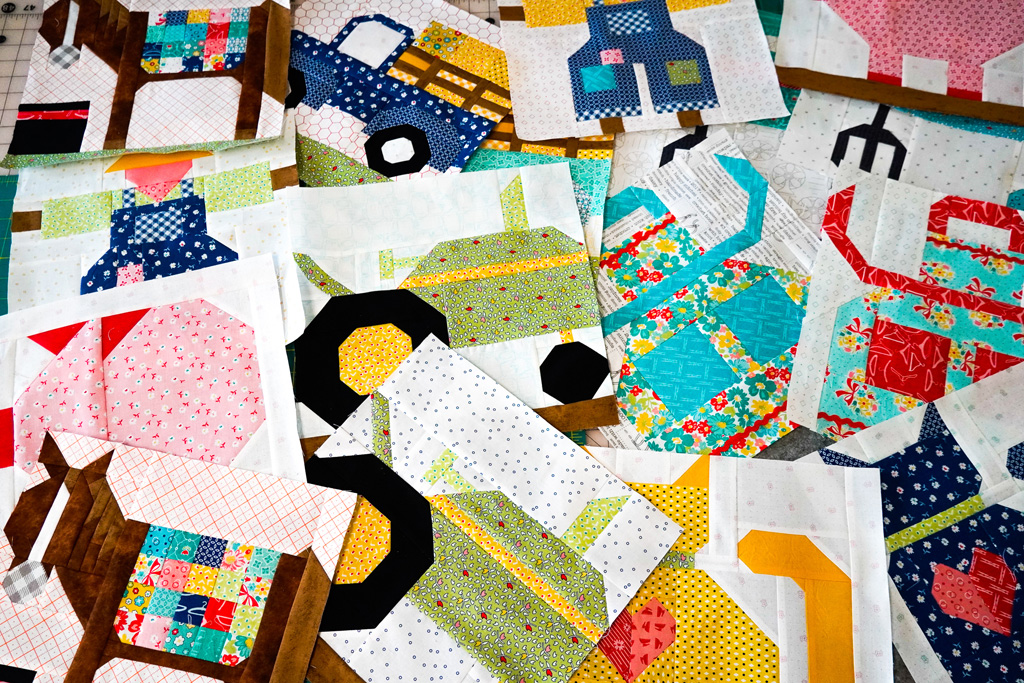 For More Information
For more information about this topic or general questions about quilting, you can contact Kit at kit@pinkheartquilting.com. She's always happy to hear from a fellow quilt lover.
Stay Connected with Pink Heart Quilting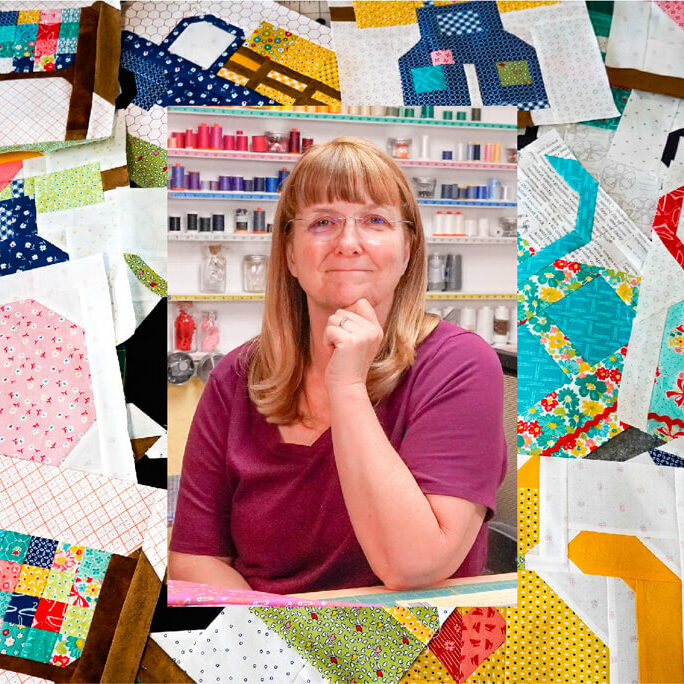 A quilting enthusiast, just like you.  In my spare time I like to write about things I'd wished were available to me when I was just starting out or couldn't quite figure something out.
We'll keep in touch every once in a while about quilting related topics and promise to respect your inbox.